In our ministry, we have 3 areas of operations, each one having specific target to reach during 2017.
Core ministry. Direct evangelism and disciple making in Poland, with the help of Radio, Internet and an army of e-coaches. The goals is to have 5000 people completing the full discipleship program;
Building ministry tools. Developing specialist software and expanding our service center to cope with the worldwide growth of Jesus.net and our other partners. In 2017 we would like to accomplish a growth in our of services by 30%
International multiplication. Increasing the number of people we serve by 25% and adding three new partners, thereby raising the number of seekers across the world going through our servers to 20 million.
These goals are divided into many projects, conducted by different teams and regularly evaluated. We want to be efficient, to use our time in the best possible way.
Book
With the encouragement of a friend, my sister Nina, my brother Adam and I are writing a book. It will be a record of God's faithfulness through five generation, two world wars, the difficult years of Communism and culminating in an account of the present, God-given, ministry opportunities. It is a daunting task and we would value your prayers. Our objective is to direct any praise away from ourselves and to see Him glorified.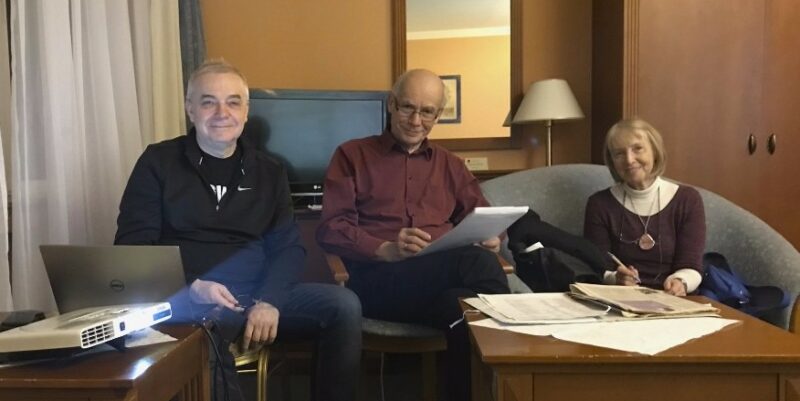 Radio
Krzysztof is planning to re-locate Radio offices and studios to a new location. He is considering two possible sites and would value your prayers as seeks to make the right decision.
Online ministry
Several new courses have been paced on line (in Polish, of course!). Our aim is to make message of the Gospel relevant to specific groups of people. Also this year, we plan to expand our full-time team by four more people.

Let us not forget the words of Isaiah chapter 49 verse 6b "I will also make you a light for the Gentiles that you may bring my salvation to the ends of the earth."
Yours very thankfully,
Henio.